Die Sonne scheint hell f√ľr das Wachstum der Solarenergie – The Sun Is Shining Bright on Solar Energy Growth
Die IEA sch√§tzt, dass bis 2024 die globale kombinierte Kapazit√§t erneuerbarer Energiequellen um 1.200 GW an Kapazit√§t zunehmen wird, was der heute in den Vereinigten Staaten installierten Stromkapazit√§t entspricht. Die Stromkapazit√§t bezieht sich darauf, wie viel Strom jede Energiequelle unter idealen Bedingungen liefern k√∂nnte. Im vergangenen Jahr betrug die Kapazit√§t erneuerbarer Energien weltweit etwas mehr als 2.500 GW Strom. F√ľr die n√§chsten f√ľnf Jahre rechnet der neu ver√∂ffentlichte Bericht mit einem Wachstum der erneuerbaren Energien um 50 Prozent.
Es wird erwartet, dass die photovoltaische Solarenergie in den n√§chsten f√ľnf Jahren etwa 60 Prozent des Wachstums der erneuerbaren Energien ausmachen wird. Die sinkenden durchschnittlichen Installations- und Implementierungskosten f√ľr die Solarenergie werden zu ihrem Ausbau beitragen. Bereits 2010 berichtete SEIA, dass jedes durch Solarenergie erzeugte Watt etwa 5,00 Dollar kostete. Dieser Preis fiel bis zum zweiten Quartal dieses Jahres auf etwa 1,00 Dollar pro Watt. Es wird erwartet, dass die verst√§rkte Konzentration der Regierungen auf erneuerbare Energien dazu beitragen wird, den Abw√§rtstrend bei den Kosten fortzusetzen.
IEA estimates that by 2024 the global combined capacity of renewable sources of energy will add 1,200 GW of capacity, the equivalent of installed power capacity in the United States today. Power capacity refers to how much power each energy source would be able to supply under ideal conditions. As of last year, renewable capacity was just over 2,500 GW of power globally. Over the next five years, the newly released report anticipates renewable energy to grow by 50 percent.
Solar photovoltaic energy is expected to account for about 60 percent of the renewable growth over the next five years. The falling average cost of installation and implementation for solar will aid in its expansion. Back in 2010, SEIA reports that each watt produced by solar cost about $5.00. That price dropped to right around $1.00 per watt by the second quarter of this year. The increased focus on renewables by governments is expected to help continue the downward trend in costs.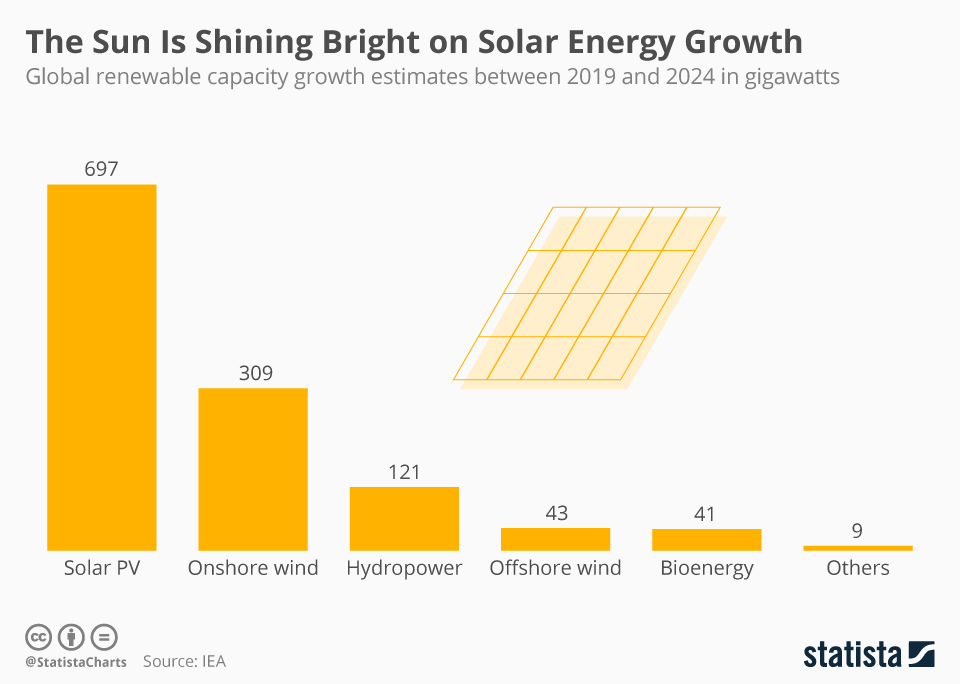 You will find more infographics at Statista
Mehr erfahren: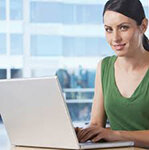 Benötigen Sie weitere Informationen? Brauchen Sie Hilfe? Lassen Sie uns wissen, wie wir helfen können. Wir freuen uns auf Ihre Nachricht.
Schreiben Sie uns, wir helfen Ihnen!