Passender Energiemix f√ľr kleinere Gemeinden – Suitable energy mix for smaller communities
Fraunhofer-Tool f√ľr die kommunale Energiewende
Solarenergie, Erdw√§rme oder Photovoltaik 'Äď welche Form der Energieversorgung eignet sich am besten f√ľr die Gemeinde? Vertreter kleinerer Gemeinden sehen sich einer Unmenge an Informationen gegen√ľber, die die bestehende Unsicherheit vielfach noch vergr√∂√üert. Ein neuartiges Online-Tool von Fraunhofer bringt nun Licht in diesen Dschungel und ermittelt den individuell optimalen Energiemix samt F√∂rderm√∂glichkeiten.
Visualisierter Wärmebedarf der Gemeinde Neumark (486 Einwohner) im 100 x 100 m Raster. Dunkle Farben deuten auf einen hohen Wärmebedarf hin. Die Ergebnisse wurden anhand der Gebäudestrukturen abgeschätzt.
Die Energiewende steht an. Vertreter kleiner Gemeinden sind allerdings oftmals √ľberfragt, wie diese f√ľr sie genau aussehen k√∂nnte. Solarenergie, Photovoltaik oder Erdw√§rme? Was macht Sinn und in welchem Ausma√ü k√∂nnen diese Technologien zur Energieversorgung der Gemeinde beitragen? Wie steht es um eventuelle F√∂rderungen?
Software-Tool analysiert Bedarfe und Möglichkeiten
Hier greift ein Tool aus dem Institutsteil Angewandte Systemtechnik AST des Fraunhofer-Instituts f√ľr Optronik, Systemtechnik und Bildauswertung IOSB, das Forscherinnen und Forscher im Projekt ¬ĽEnergietechnische und -wirtschaftliche Modellierung modTRAIL¬ę entwickelt haben. ¬ĽMit unserer Software k√∂nnen sich B√ľrgermeisterinnen und B√ľrgermeister kleinerer Gemeinden √ľber die technischen M√∂glichkeiten im Bereich der Energiewende sowie die entsprechenden F√∂rderungen informieren 'Äď und zwar individuell auf die Gemeinde zugeschnitten¬ę, sagt Liane Rublack, Wissenschaftlerin am Fraunhofer IOBS-AST. ¬ĽW√§rme und Elektrizit√§t m√ľssen dabei nicht zu hundert Prozent regenerativ erzeugt werden, vielmehr setzt das Tool auf einen Energiemix aus konventionellen und erneuerbaren Erzeugungsanlagen.¬ę
In vier Modellkommunen in Th√ľringen mit weniger als zehntausend Einwohnern 'Äď genauer gesagt in Kahla, Werther, Neumark und Gro√üobringen 'Äď testen die Forscherinnen und Forscher das Tool bereits. F√ľr die Entscheidungstr√§ger in den Gemeinden sieht das folgenderma√üen aus: Sie tragen zun√§chst den Namen ihrer Gemeinde ein und erhalten daraufhin n√§here Informationen zum Strom- und W√§rmebedarf in ihrem Ort. Anschlie√üend geben sie ihre W√ľnsche f√ľr die k√ľnftige Strom- und W√§rmeversorgung an. Auf welche Technologien m√∂chten sie gerne setzen, welche m√∂chten sie lieber ausklammern? Dabei stehen zahlreiche Optionen zur Auswahl, beispielsweise Solar- und Windenergie, Strom- und W√§rmespeicher, √Ėl- und Gasbrennwertkessel, Luftw√§rmepumpen sowie Erdw√§rmepumpen. Auch W√ľnsche bez√ľglich anderer Faktoren werden vom Tool abgefragt. Steht die Minimierung vom CO2-Aussto√ü im Vordergrund oder eher die Bezugskosten der Energie? Als Ergebnis erhalten die B√ľrgermeisterinnen und B√ľrgermeister oder auch andere Entscheidungstr√§ger die Informationen, wie ein Energie- und Anlagenmix aussehen k√∂nnte, der den angegebenen Zielvorgaben entspricht, z.B. bestehend aus Photovoltaikanlagen, Strom- und W√§rmespeichern und Blockheizkraftwerken. Die Informationen umfassen auch die Kosten f√ľr Installation und Betrieb, die Energiebezugskosten, die Menge des CO2-Ausssto√ües sowie M√∂glichkeiten der F√∂rderung.
¬ĽWir m√∂chten mit unserem Tool den Stein ins Rollen bringen und B√ľrgermeisterinnen und B√ľrgermeistern kleiner Gemeinden das Potenzial aufzeigen, das erneuerbare Energiequellen f√ľr ihren Ort bieten¬ę, erl√§utert Rublack. Als Basisdaten f√ľr das Tool nutzten die Forscherinnen und Forscher des Fraunhofer IOSB-AST Standardlastprofile f√ľr Haushalte sowie die Zeitreihen f√ľr erneuerbare Energiequellen, die der Deutsche Wetterdienst hinterlegt hat 'Äď in diesem Fall die der Th√ľringer Wetterstation bei Erfurt-Weimar. F√ľr Gemeinden mit weniger als 10.000 Einwohnern in Th√ľringen sind die notwendigen Daten bereits im System hinterlegt. Das Tool l√§sst sich mit den entsprechenden Daten jedoch auch in anderen Bundesl√§ndern nutzen.
Einstiegsh√ľrden √ľberwinden
Dieses Optimierungsmodell soll als Bestandteil (Modul) in die Online-Software des Verbundvorhabens TRAIL integriert werden. Das konkrete Ziel des Verbundvorhabens ¬ĽTransformation im l√§ndlichen Raum (TRAIL)¬ę ist die Verf√ľgbarkeit eines einfach bedienbaren Tools, das hilft, eine gro√üe Anzahl von kleineren Gemeinden zu motivieren, sich mit den Fragen der effizienten Energieversorgung intensiv zu besch√§ftigen. Dabei sollen insbesondere die Einstiegsh√ľrden √ľberwunden werden, die in den begrenzten personellen und finanziellen Ressourcen zu sehen sind. Es wird ein Online-Softwaretool entwickelt, das vornehmlich auf der Grundlage von √∂ffentlich zug√§nglichen GIS-Daten, Zensus-Daten sowie weiteren vorhandenen Datenbanken erste Aussagen zum Strom- und W√§rmeverbrauch in den Gemeinden generiert und Empfehlungen zur weiteren Vorgehensweise vorschl√§gt.
√úber das innovative Online-Werkzeug TRAILstarter k√∂nnen die beteiligten Kommunen Ma√ünahmen f√ľr ihre regionale Energiewende ableiten: www.trail-energie.de
Solar energy, geothermal energy or photovoltaics – which form of energy supply is best suited to the community? Representatives of smaller communities are faced with a vast amount of information, which in many cases increases the existing uncertainty. An innovative online tool from Fraunhofer is now shedding light on this jungle and determining the optimal energy mix for each individual, including funding options.
Visualized heat demand of the community Neumark (486 inhabitants) in a 100 x 100 m grid. Dark colours indicate a high heat demand. The results were estimated based on the building structures.
The energy turnaround is imminent. However, representatives of small communities are often wondering what exactly this could look like for them. Solar energy, photovoltaics or geothermal energy? What makes sense and to what extent can these technologies contribute to the community's energy supply? What about possible subsidies?
Software tool analyses needs and possibilities
This is where a tool from the Applied Systems Technology AST unit of the Fraunhofer Institute for Optronics, Systems Engineering and Image Exploitation IOSB comes into play, which researchers have developed in the "modTRAIL energy technology and economic modelling" project. "With our software, mayors of smaller communities can inform themselves about the technical possibilities in the field of energy system transformation and the corresponding subsidies – and this information is individually tailored to the community," says Liane Rublack, scientist at Fraunhofer IOBS-AST. "Heat and electricity do not have to be generated one hundred percent from renewable sources, but the tool focuses on an energy mix of conventional and renewable generation plants.
The researchers are already testing the tool in four model communities in Thuringia with fewer than ten thousand inhabitants Рto be more precise in Kahla, Werther, Neumark and Großobringen. For the decision-makers in the municipalities, the situation is as follows: They first enter the name of their municipality and then receive more detailed information on the electricity and heat requirements in their town. Then they enter their wishes for the future electricity and heat supply. Which technologies would they like to rely on, which ones would they rather leave out? There are numerous options to choose from, such as solar and wind energy, electricity and heat storage, oil and gas condensing boilers, air heat pumps and geothermal heat pumps. The tool also queries requests regarding other factors. Is the focus on minimising CO2 emissions or rather the purchase costs of the energy? As a result, the mayors or other decision-makers receive information on what an energy and plant mix could look like that meets the specified targets, e.g. consisting of photovoltaic systems, electricity and heat storage and combined heat and power plants. The information also includes the costs for installation and operation, energy procurement costs, the amount of CO2 emissions and possibilities for subsidies.
"With our tool, we want to get the ball rolling and show mayors of small communities the potential that renewable energy sources offer for their community," explains Rublack. The Fraunhofer IOSB-AST researchers used standard load profiles for households as well as the time series for renewable energy sources stored by the German Weather Service – in this case the Thuringian weather station near Erfurt-Weimar – as the basic data for the tool. For communities with less than 10,000 inhabitants in Thuringia, the necessary data is already stored in the system. However, the tool can also be used with the corresponding data in other German states.
Overcoming barriers to entry
This optimisation model is to be integrated as a component (module) into the online software of the joint project TRAIL. The concrete objective of the joint project "Transformation in Rural Areas (TRAIL)" is the availability of an easy-to-use tool that helps to motivate a large number of smaller communities to deal intensively with the issues of efficient energy supply. In particular, the project aims to overcome the entry barriers that are seen in the limited human and financial resources. An online software tool will be developed, which primarily uses publicly accessible GIS data, census data and other existing databases to generate initial statements on electricity and heat consumption in the municipalities and to suggest recommendations for further action.
Using the innovative online tool TRAILstarter, the participating municipalities can derive measures for their regional energy system transformation: www.trail-energie.de
Mehr erfahren: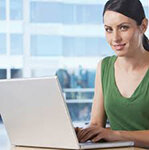 Benötigen Sie weitere Informationen? Brauchen Sie Hilfe? Lassen Sie uns wissen, wie wir helfen können. Wir freuen uns auf Ihre Nachricht.
Schreiben Sie uns, wir helfen Ihnen!