Wie gr√ľn ist Deutschlands Strom? – How green is Germany's electricity?
Immer mehr Strom in Deutschland stammt aus Wind, Wasserkraft und der Sonne. Wie das Fraunhofer-Institut f√ľr Solare Energiesysteme (ISE) diese Woche mitteilte, ist der Anteil der erneuerbaren Energien am Gesamtstrommix in Deutschland 2018 erstmals √ľber 40 Prozent gestiegen. Zum Vergleich: Im Vorjahr betrug der √Ėkostrom-Anteil noch 38,2 Prozent.
Wie die Grafik zeigt, wurde der gr√∂√üte Anteil des √Ėkostroms im vergangenen Jahr aus der Windkraft gewonnen (20,4 Prozent). An zweiter Stelle stand die Solarenergie, mit einem Anteil von 8,4 Prozent an der Nettostromerzeugung in Deutschland.
Zum Anstieg der Solarenergie hatte im vergangenen Jahr auch das heiße, trockene Wetter beigetragen, so das Fraunhofer ISE. Ziel der Bundesregierung ist es, den Anteil der Erneuerbaren Energien bis 2030 auf 65 Prozent zu steigern.
More and more electricity in Germany comes from wind, hydropower and the sun. As the Fraunhofer Institute for Solar Energy Systems (ISE) announced this week, the share of renewable energies in the total electricity mix in Germany rose above 40 percent for the first time in 2018. For comparison: in the previous year, the share of green electricity was 38.2 percent.
As the chart shows, wind power accounted for the largest share of eco-electricity last year (20.4 percent). In second place was solar energy, which accounted for 8.4 percent of net electricity generation in Germany.
According to Fraunhofer ISE, hot, dry weather also contributed to the increase in solar energy last year. The German government's goal is to increase the share of renewable energies to 65 percent by 2030.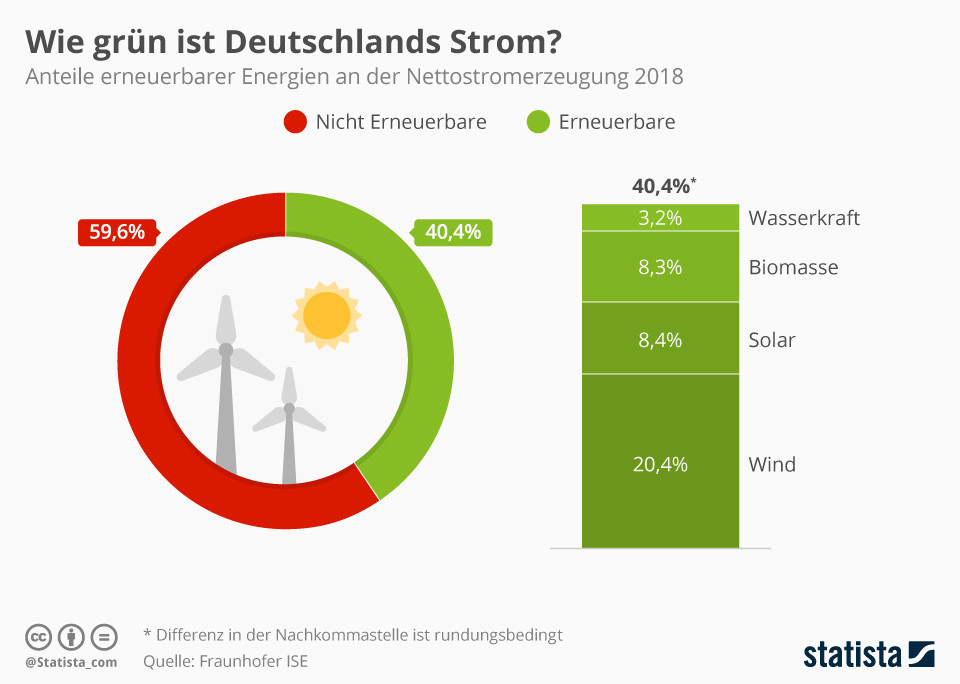 Mehr Infografiken finden Sie bei Statista
Mehr erfahren: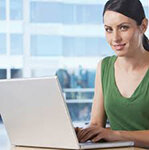 Benötigen Sie weitere Informationen? Brauchen Sie Hilfe? Lassen Sie uns wissen, wie wir helfen können. Wir freuen uns auf Ihre Nachricht.
Schreiben Sie uns, wir helfen Ihnen!