11 Millionen Menschen arbeiten weltweit in erneuerbaren Energien – 11 Million People Work in Renewable Energy Worldwide
Laut einem k√ľrzlich von der International Renewable Energy Agency ver√∂ffentlichten Bericht arbeiten weltweit fast 11 Millionen Menschen in der Branche der erneuerbaren Energien. Rund 3,5 Millionen dieser Mitarbeiter arbeiten f√ľr Unternehmen, die sich mit Photovoltaik, der Umwandlung von Solarstrom in Strom, besch√§ftigen.
Die Solarindustrie hat die st√§rkste Position in der Statistik, mit weiteren 800.000 Besch√§ftigten in der Solarenergie, die direkt in W√§rme oder K√§lte umgewandelt werden, und 34.000 weiteren in der konzentrierten Solarenergie, einer Industrie, die gro√üe Solarstromprojekte baut, bei denen Spiegel und Linsen verwendet werden, um die Sonnenenergie von gro√üen auf kleine Fl√§chen zu konzentrieren. Ein Beispiel f√ľr diese leistungsstarke Technologie ist das PS10-Solarkraftwerk bei Sevilla, Spanien.
Seit der ersten Analyse im Jahr 2013 ist die Zahl der Beschäftigten in der Branche von 5,7 Millionen auf rund 11 Millionen im Jahr 2018 gestiegen. Das Land mit den meisten Arbeitsplätzen ist China mit etwas mehr als 4 Millionen Beschäftigten in seiner starken Photovoltaik- und Windkraftindustrie. Brasilien beschäftigt 1,1 Millionen Menschen, hauptsächlich im Bereich Biokraftstoffe. Rund 1,2 Millionen Menschen in der EU arbeiten in diesem Sektor, wobei feste Biomasse und Wind gleichermaßen stark sind.
According to a report recently released by the International Renewable Energy Agency, almost 11 million people globally work in the renewable energy industry. Around 3.5 million of those employees work for companies engaged in photovoltaics, the conversion of solar power to electricity.
Solar industries have the strongest showing in the statistic, with another 800,000 people employed in solar power directly converted to heating or cooling and 34,000 more in concentrated solar power, an industry building large scale solar power projects that use mirrors and lenses to concentrate solar power from large onto small areas. An example of this powerful technology is the PS10 Solar Power Plant near Seville, Spain.
Since the analysis was first conducted in 2013, the number of employees in the sector has grown from 5.7 million total employees to approximately 11 million employees in 2018. The country hosting the most jobs in China, with just over 4 million employees in its strong photovoltaics and wind power industries. Brazil employs 1.1 million people, mainly in biofuels. Around 1.2 million people in the EU work in the sector, with solid biomass and wind equally strong.
You will find more infographics at Statista
Mehr erfahren: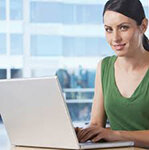 Benötigen Sie weitere Informationen? Brauchen Sie Hilfe? Lassen Sie uns wissen, wie wir helfen können. Wir freuen uns auf Ihre Nachricht.
Schreiben Sie uns, wir helfen Ihnen!