Erneuerbare Energien: Weltweite Investition ist gestiegen
Die Welt investiert mehr in erneuerbare Energien – The world is investing more in renewable energies
Weltweit wird heute deutlich mehr in erneuerbare Energien investiert als noch vor 10 Jahren. Zudem hat Europa seine Spitzenposition im Ranking der Länder und Regionen verloren, in denen am meisten investiert wird. Das zeigt die Grafik auf Basis einer Veröffentlichung von Bloomberg New Energy Finance. Demnach flossen 2019 in China die meisten Gelder. In die Daten eingeflossen sind dabei R&A-Investitionen von Unternehmen und Regierungen, Venture Capital, Private Equity, öffentliche Märkte und Anlagenfinanzierungen. Letztere stellen weltweit den größten Teil der Investitionen dar.
In Europa haben Medienberichten zufolge insbesondere Investitionen in Windkraft nachgelassen. Energieexperte Professor Dr. Ulf Moslener von der Frankfurt School of Finance and Management sieht die Herausforderung jetzt darin, dass "Investoren bei der gegenw√§rtigen Marktstruktur und -organisation nicht wirklich an die langfristige Attraktivit√§t von weiteren Investitionen in noch mehr schwankende Stromerzeugung glauben." Insbesondere Deutschland schneidet bei Investitionen in Windkraft schlecht ab. Dies liege an komplexen Genehmigungsverfahren, die vielfach Investoren abschrecken w√ľrden.
Worldwide, significantly more is being invested in renewable energies today than 10 years ago. In addition, Europe has lost its top position in the ranking of countries and regions where the most investment is made. This is shown in the graph based on a publication by Bloomberg New Energy Finance. According to this, China was the country with the most money in 2019. The data includes R&A investments by companies and governments, venture capital, private equity, public markets and asset financing. The latter represent the largest share of investments worldwide.
In Europe, media reports indicate that investments in wind power in particular have declined. Energy expert Professor Dr. Ulf Moslener from the Frankfurt School of Finance and Management sees the challenge now in the fact that "with the current market structure and organization, investors do not really believe in the long-term attractiveness of further investments in even more fluctuating power generation. Germany, in particular, scores poorly on investments in wind power. This is due to complex approval procedures, which often deter investors.
Passend dazu:
Nachhaltige Investments im Energiesektor – Sustainable investments in the energy sector
Deutsche Version – Um das PDF zu sehen, bitte unten auf das Bild klicken.
German Version – To view the PDF, please click on the image below.
Erneuerbare Energien in China – Renewable energy in China
Englische Version – Um das PDF zu sehen, bitte unten auf das Bild klicken.
English Version – To view the PDF, please click on the image below.
Mehr erfahren: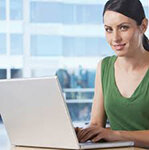 Benötigen Sie weitere Informationen? Brauchen Sie Hilfe? Lassen Sie uns wissen, wie wir helfen können. Wir freuen uns auf Ihre Nachricht.
Schreiben Sie uns, wir helfen Ihnen!