Marketers finden Gefallen an Instagram – Marketers warm up to Instagram
Instagram hat seinen Moment im Marketing-Rampenlicht. Eine neue Studie von Social Media Examiner ergab, dass fast drei Viertel der von ihnen befragten Marketingspezialisten mit Instagram arbeiten, was einem Anstieg von 7 Punkten gegen√ľber dem letztj√§hrigen Bericht entspricht. Instagram war die einzige Plattform, die einen deutlichen Anstieg der Nutzung verzeichnete, wobei YouTube einen leichten Anstieg der gemeldeten Nutzung um 4 Punkte verzeichnete.
Das Interesse der Marketer an Instagram kann durch den signifikanten Anstieg des Empfehlungsverkehrs aus dem imageorientierten sozialen Netzwerk etwas motiviert sein. Laut Merkle verzeichnete Instagram im Vergleich zum Vorjahr einen Anstieg des Empfehlungsverkehrs um 114 Prozent. Instagram ist auch eines der wenigen sozialen Netzwerke, deren gemeldete Nutzerzahl w√§chst, was f√ľr Vermarkter attraktiv ist.
Snapchat und Twitter verzeichneten beide einen R√ľckgang des Anteils der Vermarkter, die √ľber die Nutzung berichten, wobei Twitter einen 3-Punkte-Dip zeigte und Snapchat einen R√ľckgang von 2 Punkten verzeichnete, ein signifikanter R√ľckgang f√ľr eine Plattform, die im vergangenen Jahr kaum Interesse bei Vermarktern verzeichnete.
Instagram is having its moment in the marketing limelight. A new study from Social Media Examiner found that nearly three-quarters of marketers they surveyed are working with Instagram, a 7-point increase from last year'Äôs report. The 'Äėgram was the only platform to see a significant jump in usage, with YouTube registering a modest 4-point increase in reported use.
Marketers interest with Instagram may be somewhat motivated by the significant jump in the referral traffic coming from the image-oriented social network. According to Merkle, Instagram experienced a 114 percent increase year-on-year in its referral traffic. Instagram is also one of the few social networks whose reported user base is growing, an appealing fact for marketers.
Snapchat and Twitter both saw a decrease in the share of marketers reporting use, with Twitter showing a 3-point dip and Snapchat dropping down 2-points, a significant dip for a platform that barely registered interest with marketers last year.
You will find more infographics at Statista
Mehr erfahren: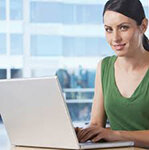 Benötigen Sie weitere Informationen? Brauchen Sie Hilfe? Lassen Sie uns wissen, wie wir helfen können. Wir freuen uns auf Ihre Nachricht.
Schreiben Sie uns, wir helfen Ihnen!