Instagram's Empfehlungsverkehr hat den Himmel ersch√ľttert – Instagram's Referral Traffic Has Sky-Rocketed
Der Empfehlungsverkehr von Instagram ist zwischen dem ersten Quartal 2018 und dem ersten Quartal 2019 sprunghaft angestiegen, da die beliebte Social Media-Website f√ľr den Website-Verkehr immer wichtiger wird.
Nach j√ľngsten Sch√§tzungen von Merkle verzeichnete Instagram, das sich im Besitz von Facebook befindet, einen Anstieg der Web-Referrals um 114 Prozent. Facebook und Pinterest verzeichneten beide ein bescheidenes Verkehrswachstum gegen√ľber dem Vorjahr. Es gab nicht von allen Social Media-Websites gute Nachrichte; der Traffic von YouTube blieb trotz starker Zuw√§chse Mitte 2018 unver√§ndert, w√§hrend das Traffic-Wachstum von Twitter im ersten Quartal 2019 um 8 Prozent zur√ľckging. Insgesamt machten Website-Besuche von Social Media im ersten Quartal √ľber 4 Prozent des gesamten Website-Traffics und 5 Prozent aller mobilen Besuche aus, neue H√∂chstwerte laut dem Bericht.
Instagram hat in j√ľngster Zeit einen ernsthaften Impuls in den Bereich E-Commerce und Marketing gegeben, indem es im vergangenen Monat seine Tap to Shop-Funktion eingef√ľhrt hat. Auch das Social Network verzeichnete im ersten Quartal 2019 einen Anstieg der Werbeinvestitionen um 44 Prozent. Insgesamt treibt Instagram den Gro√üteil der Werbeinvestitionen auf allen Websites von Facebook voran. Diese Entwicklungen beruhen auf der F√§higkeit von Instagram, die Anzahl der Nutzer der Plattform zu erh√∂hen, einem der wenigen sozialen Netzwerke, die in der Lage waren, die Nutzungsraten zu erh√∂hen.
Instagram's referral traffic has sky-rocketed between Q1 2018 and Q1 2019 as the popular social media site becomes more important for website traffic.
According to recent estimates from Merkle, Instagram, which is owned by Facebook, experienced a 114 percent increase in web referrals. Facebook and Pinterest both saw modest year-over-year traffic growth. It was not all good news for social media sites; YouTube's traffic flatlined, despite posting strong gains in mid-2018, while Twitter's traffic growth shrunk by 8 percent in Q1 2019. Overall, website visits from social media accounted for over 4 percent of all site traffic and 5 percent of all mobile visits in the first quarter, new highs according to the report.
Instagram has recently made a serious push into the e-commerce and marketing space, by rolling out its tap to shop feature last month. The social network also has experienced a 44 percent increase in advertising investment in Q1 2019. Overall, Instagram is driving most of the ad investment across all of Facebook's sites. These developments come on the back of Instagram's ability to increase in the number of people using the platform, one of the few social networks that have been able to expand usage rates.
You will find more infographics at Statista
Mehr erfahren: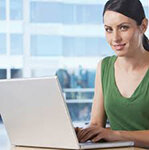 Benötigen Sie weitere Informationen? Brauchen Sie Hilfe? Lassen Sie uns wissen, wie wir helfen können. Wir freuen uns auf Ihre Nachricht.
Schreiben Sie uns, wir helfen Ihnen!