Was Vermarkter nachts den Schlaf raubt – What Marketers Are Losing Sleep Over
Laut dem Digital Trends Report 2019 von Adobe sind das Tracking und das Verständnis der Kunden und die Effektivität von Marketingkampagnen die Bereiche, in denen die Marketingspezialisten nachts auf dem Laufenden bleiben.
Das gr√∂√üte Hindernis, das den wichtigsten Anliegen der Vermarkter zugrunde lag, war der Zugriff auf und die Anwendung datengetriebener Erkenntnisse. Das gr√∂√üte Anliegen der Marketingspezialisten war es, sich ein vollst√§ndigeres Bild von ihren Kunden zu machen und wie sie mit Inhalten umgehen. Ein l√∂sbares Problem, wenn Profis datengest√ľtzte Strategien einsetzen. Auf der Gesch√§ftsseite k√∂nnten datengesteuerte Kennzahlen auch eine L√∂sung sein, um ein besseres Verst√§ndnis daf√ľr zu entwickeln, wie effektiv Medienausgaben und Marketingkampagnen sind, was das zweitgr√∂√üte Problem ist, Gesch√§ftsleute einen erholsamen Schlaf zu gew√§hren.
Dennoch hoffen viele Unternehmen, dass sie diese Hindernisse √ľberwinden und ihre analytischen F√§higkeiten in den kommenden Jahren weiterentwickeln werden. Adobe zitierte, dass sowohl kleine als auch gro√üe Unternehmen innerhalb der n√§chsten drei Jahre planen, personalisierte Erlebnisse weiterzuentwickeln, k√ľnstliche Intelligenz zu nutzen und das Publikum √ľber unorthodoxe Kan√§le wie Virtual oder Augmented Reality anzusprechen. Marketingspezialisten k√§mpfen mit einigen der Herausforderungen, die Daten mit sich bringen. Aber wenn sie ihre F√§higkeiten erweitern, wird die Aussicht auf fortgeschrittenere und interessantere Kampagnen und Strategien vielversprechender.
44% Schwierigkeiten, eine ganzheitliche Sicht auf die Kunden √ľber alle Interaktionen hinweg zu erhalten
41% Schwierigkeiten bei der Verfolgung der Marketing-Effektivität und der Medienausgaben
40% Sicherstellung einer konsistenten Erfahrung während des gesamten Kundenlebenszyklus
38% Mangel an internen Ressourcen
34% Fehlende Interaktionen zwischen Marketing und Technologie
28% Personalisierung der Kundenzufriedenheit ohne Verletzung der Privatsphäre der Verbraucher
20% Mangel an spezialisierter Marketingkompetenz
16% Ungen√ľgendes Reporting
3% Keiner der oben genannten Punkte
2% Sonstige
Tracking and understanding both customers and the effectiveness of marketing campaigns are the two areas that keep marketers up at night, according to Adobe's 2019 Digital Trends report.
The biggest obstacle underlying marketers' top concerns all came back to accessing and applying data-driven insights. The top concern cited by marketers was building a fuller picture of their customers and how they engage with content, a solvable issue when professionals use data backed strategies. On the business side, data-driven metrics could also be a solution for building a better understanding of how effective media spends and marketing campaigns are, which is the second biggest issue keeping business professionals from a good night's sleep.
Despite this, many businesses are hopeful that they will overcome these obstacles, developing their analytical capabilities in the coming years. Adobe cited that within the next three years both small and large businesses planned to further develop personalized experiences, utilize artificial intelligence, and engage audiences through unorthodox channels, like virtual or augmented reality. Marketers are contending with some of the challenges posed by data, but as they grow out their capabilities, the prospect of more advanced and interesting campaigns and strategies becomes more promising.
44% Difficulty getting a holistic view of customers across all interactions

41% Difficulty tracking marketing effectiveness and media spend

40% Ensuring consistent experience throughout the customer lifecycle

38% Lack of internal resources

34% Lack of marketing technology interaction

28% Personalising customer experience without violating consumer privacy

20% Lack of specialist marketing expertise

16% Poor reporting attribution

3% None of the above

2% Other
You will find more infographics at Statista
Mehr erfahren: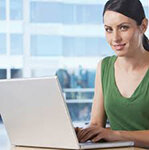 Benötigen Sie weitere Informationen? Brauchen Sie Hilfe? Lassen Sie uns wissen, wie wir helfen können. Wir freuen uns auf Ihre Nachricht.
Schreiben Sie uns, wir helfen Ihnen!