Die Nutzung der Online-Plattformen hat sich seit 2016 kaum verändert РOnline Platform Use Has Barely Budged Since 2016
W√§hrend viele Tech-Giganten in den Augen der √Ėffentlichkeit an Glaubw√ľrdigkeit und Vertrauen verloren haben, haben sie nicht viele Nutzer verloren. Zwischen 2012 und 2015 erlebte jede von Pew befragte Plattform ein gesundes Wachstum der Zahl der US-Erwachsenen, die sagten, sie w√ľrden diese sozialen Netzwerke nutzen. Von 2016 bis 2019 war der Anteil der Personen, die √ľber die Nutzung ihrer Online-Plattform berichteten, weitgehend ausgeblieben. Facebook und YouTube sind nach wie vor die am st√§rksten genutzten sozialen Netzwerke, wobei fast sieben von zehn Befragten Facebook nutzen und fast drei Viertel der US-Erwachsenen YouTube-Nutzung melden.
Instagram ist die einzige Ausnahme von diesem Trend. Zwischen 2016 und 2019 stieg die Zahl der Befragten, die die Plattform nutzen, um 32 Prozent. Das 'Gram' (abgeleitet von Instagram), wie es umgangssprachlich bekannt ist, ist ein besonderer Favorit unter den Jugendlichen, der in dieser Umfrage nicht vertreten ist.
While many tech giants have lost credibility and trust in the eyes of the public, they haven't lost many users. Between 2012 and 2015, each platform surveyed by Pew experienced healthy growth in the number of U.S. adults who said they use these social networks. From 2016 to 2019, the share of people reporting their online platform use had mostly flatlined. Facebook and YouTube remain the most heavily used social networks, with nearly seven out of ten respondents using Facebook, and almost three-quarters of U.S. adults reporting YouTube use.
Instagram is the only exception to this trend. Between 2016 and 2019, there was a 32 percent uptick in the number of respondents who say they use the platform. The gram (derived from Instagram), as it is known colloquially, is a particular favorite among teens, not represented in this survey.
You will find more infographics at Statista
Mehr erfahren: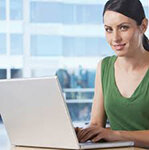 Benötigen Sie weitere Informationen? Brauchen Sie Hilfe? Lassen Sie uns wissen, wie wir helfen können. Wir freuen uns auf Ihre Nachricht.
Schreiben Sie uns, wir helfen Ihnen!