Die WeltfĂĽhrer mit den meisten Anhängern auf Twitter – The World Leaders with the Most Followers on Twitter
Die Politik ist nicht mehr auf die Parlamente beschränkt. Social Media Services wie Twitter spielen für viele Weltführer eine immer wichtigere Rolle. Aber einige schaffen es, deutlich mehr Anhänger zu gewinnen als andere.
Viele Staatsoberhäupter und ihre Regierungen nutzen das soziale Netzwerk, um sich und ihre Politik zu fördern. Wie unsere Grafik zeigt, hat US-Präsident Trump die meisten Anhänger, aufgeteilt auf seine beiden Konten @realdonaldtrump und @POTUS. Während der erste das private Twitter-Konto des Präsidenten ist, wird @POTUS von Präsident zu Präsident weitergegeben.
Nur der indische Premierminister Narendra Modi (75,9 Millionen Anhänger) kommt Trump's Twitter-Fähigkeiten nahe. Ă"hnlich wie Trump nutzt er zwei Accounts, um sein Twitter-Spiel weiter zu verbessern. Mit Ausnahme des Papstes, der Vierter wird, und des mexikanischen Präsidenten AndrĂ©s Manuel LĂłpez Obrador, der Zehnter wird, besteht der Rest der Top 10 aus muslimischen FĂĽhrern.
Es gibt aber auch Staatsoberhäupter, denen die Nutzung von Twitter weniger wichtig erscheint. So twittert Bundeskanzlerin Angela Merkel nur selten und hat nur rund 50.000 Anhänger. Sie überlässt den Tweet dem Regierungssprecher Steffen Seibert (@RegSprecher), der immerhin rund 0,9 Millionen Anhänger hat.
Politics is no longer confined to parliaments. Social media services like Twitter play an increasingly important role for many world leaders. But some manage to attract significantly more followers than others.
Many heads of state, as well as their governments, use the social network to promote themselves and their policies. As our chart shows, U.S. President Trump has the most followers, split between his two accounts @realdonaldtrump and @POTUS. While the first is the president's private Twitter account, @POTUS is passed along from president to president.
Only Indian Prime Minister Narendra Modi (75.9 million followers) comes close to Trump's Twitter prowess. Similar to Trump, he uses two accounts to further up his Twitter game. Except for the Pope, who comes in fourth, and the Mexican President Andrés Manuel López Obrador, who come in 10th, the remainder of the top 10 consists of Muslim leaders.
There are also heads of state, however, to whom the use of Twitter seems less important. German Chancellor Angela Merkel, for instance, tweets seldomly and only has around 50,000 followers. She leaves tweeting to government spokesperson Steffen Seibert (@RegSprecher), who after all has around 0.9 million followers.
You will find more infographics at Statista
Mehr erfahren: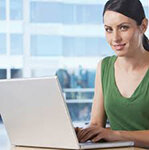 Benötigen Sie weitere Informationen? Brauchen Sie Hilfe? Lassen Sie uns wissen, wie wir helfen können. Wir freuen uns auf Ihre Nachricht.
Schreiben Sie uns, wir helfen Ihnen!