Die wachstumsstärksten deutschsprachigen Influencer РThe fastest growing German-speaking influencers
Die Relevanz von Influencer-Marketing hat in den letzten Jahren stark zugenommen. Dabei werden gezielt YouTuber oder Instagramer mit gro√üer Gefolgschaft f√ľr Werbezwecke eingesetzt. Diese Szene beobachtet die Plattform InfluencerDB. Mit Hilfe der Datenbank lassen sich zum Beispiel die Rising Stars unter den Influencern identifizieren. Xpert.Digital pr√§sentiert einmal im Monat die Top 10 der wachstumsst√§rksten deutschsprachigen Instagram-Influencer. Nummer eins des aktuellen Rankings ist Schauspielerin Ruby O. Fee (rubyofee) vorm aktuellen Bachelor, Andrej Mangold (dregold) und DSDS-Juror Xavier Naidoo (xaviernaidoo).
The relevance of influencer marketing has increased considerably in recent years. YouTuber or Instagramer with large following are used purposefully thereby for advertising purposes. This scene is observed by the InfluencerDB platform. The database can be used, for example, to identify rising stars among influencers. Once a month, Xpert.Digital presents the top 10 fastest growing German-language Instagram influencers. Number one in the current ranking is actress Ruby O. Fee (rubyofee) before the current Bachelor, Andrej Mangold (dregold) and DSDS juror Xavier Naidoo (xaviernaidoo).
Mehr Infografiken finden Sie bei Statista
Mehr erfahren: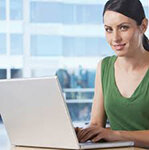 Benötigen Sie weitere Informationen? Brauchen Sie Hilfe? Lassen Sie uns wissen, wie wir helfen können. Wir freuen uns auf Ihre Nachricht.
Schreiben Sie uns, wir helfen Ihnen!