Google sperrt t√§glich √ľber 6 Mio. Ads – Google blocks more than 6 million ads daily
2,3 Milliarden Werbeanzeigen hat Google laut eigenen Angaben 2018 gesperrt – das sind rund 6,3 Millionen pro Tag. Insgesamt hat das Unternehmen im vergangenen Jahr 31 neue Richtlinien zur Verhinderung irref√ľhrender und betr√ľgerischer Werbung eingef√ľhrt. Zu den Schwerpunkten z√§hlten Anzeigen f√ľr Ticket-Reseller, Kryptow√§hrungen, Reparaturdienste oder Reha-Einrichtungen. Au√üerdem nimmt Google verst√§rkt Websites mit fragw√ľrdigen oder gef√§hrlichen Inhalten ins Visier. Wegen Verst√∂√üen gegen die Richtlinien zu Fake News und Hate Speech wurden 22.000 Apps und rund 15.000 Internetseiten aus dem eigenen Werbenetzwerk verbannt.
Google has blocked 2.3 billion advertisements in 2018 according to its own figures – that's around 6.3 million per day. In total, the company introduced 31 new guidelines last year to prevent misleading and fraudulent advertising. The focus was on advertisements for ticket resellers, cryptocurrencies, repair services, and rehabilitation facilities. Google is also increasingly targeting websites with questionable or dangerous content. For violations of the Fake News and Hate Speech guidelines, 22,000 apps and around 15,000 websites were banned from Google's advertising network.
Mehr Infografiken finden Sie bei Statista
Mehr erfahren: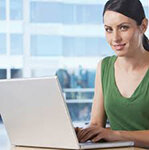 Benötigen Sie weitere Informationen? Brauchen Sie Hilfe? Lassen Sie uns wissen, wie wir helfen können. Wir freuen uns auf Ihre Nachricht.
Schreiben Sie uns, wir helfen Ihnen!