Cyber-Sicherheit im Fokus – Cyber security in focus
Kosten-Explosion durch Cyber-Angriffe: Die Durchschnittskosten von Unternehmen f√ľr die Behebung der Folgen von Cyber-Angriffen haben sich dem frisch ver√∂ffentlichten Cyber Readiness Report zufolge versechsfacht. Die in Zusammenarbeit mit Hiscox erschienene Infografik verdeutlicht, welche Erfahrungen Unternehmen mit Cyber-Attacken gemacht haben und wie sie mit den Gefahren umgehen.
Cost explosion due to cyber attacks: The average cost to businesses of dealing with the consequences of cyber attacks has increased six-fold, according to the recently published Cyber Readiness Report. The infographics, published in collaboration with Hiscox, illustrate what companies have experienced with cyber attacks and how they deal with the threats.
Mehr Infografiken finden Sie bei Statista
Mehr erfahren: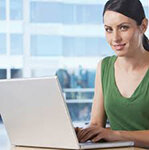 Benötigen Sie weitere Informationen? Brauchen Sie Hilfe? Lassen Sie uns wissen, wie wir helfen können. Wir freuen uns auf Ihre Nachricht.
Schreiben Sie uns, wir helfen Ihnen!