Amazon's beeindruckendes langfristiges Wachstum – Amazon's Impressive Long-Term Growth
Wenn es etwas gibt, wofĂĽr Amazon-GrĂĽnder und CEO Jeff Bezos berĂĽhmt ist, dann ist es sein unermĂĽdlicher Fokus auf langfristiges Wachstum. Bezos' Bereitschaft, kurzfristige Gewinne fĂĽr langfristigen Erfolg zu opfern, hat sich seit Jahren bewährt, hat sein Unternehmen zu einem globalen Kraftpaket und ihn zum reichsten Mann der Welt gemacht.
Amazon hat nicht nur seine Position als führender Online-Händler in weiten Teilen der Welt gefestigt, sondern auch ein branchenführendes Cloud-Computing-Geschäft aufgebaut, sich als einer der Hauptakteure im Bereich Musik- und Video-Streaming etabliert und frühzeitig eine führende Position im boomenden Markt für intelligente Lautsprecher aufgebaut.
Das alles hat das Unternehmen erreicht, indem es ständig den größten Teil des verdienten Geldes reinvestiert hat. In den letzten zwölf Monaten hat sich der Reingewinn von Amazon jedoch von 3,03 Milliarden Dollar im Jahr 2017 auf 10,07 Milliarden Dollar im Jahr 2018 mehr als verdreifacht. Das ist der mit Abstand größte Jahresgewinn, was darauf hindeutet, dass selbst Jeff Bezos mit seiner berüchtigten langfristigen Vision die Ideen ausgehen, das gesamte Geld, das sein Unternehmen verdient, zu investieren. Unsere Grafik unten veranschaulicht die Strategie von Amazon, indem sie das exponentielle Umsatzwachstum des Unternehmens mit seinem relativ bescheidenen Gewinnwachstum vergleicht.
If there is one thing that Amazon's founder and CEO Jeff Bezos is famous for, it's his relentless focus on long-term growth. Having ignored critics for years, Bezos' willingness to sacrifice short-term profits for long-term success has paid off big time, turning his company into a global powerhouse and making him the wealthiest man on the planet.
Not only has Amazon cemented its position as the leading online retailer in large parts of the world it has also built an industry-leading cloud computing business, established itself as a major player in music and video streaming and built an early lead in the booming smart speaker market.
The company has achieved all that by constantly re-investing most of the money it earns. In the past twelve months, however, Amazon's net income more than tripled from $3.03 billion in 2017 to $10.07 billion in 2018. That is its biggest annual profit by far, indicating that even Jeff Bezos with his notorious long-term vision is running out of ideas to invest all of the money his company is making. Our chart below illustrates Amazon's strategy by contrasting the company's exponential revenue growth to its relatively modest profit growth.
You will find more infographics at Statista
Mehr erfahren: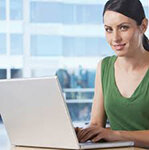 Benötigen Sie weitere Informationen? Brauchen Sie Hilfe? Lassen Sie uns wissen, wie wir helfen können. Wir freuen uns auf Ihre Nachricht.
Schreiben Sie uns, wir helfen Ihnen!