Amazon's eskalierende Logistikkosten – Amazon's Escalating Logistics Costs
Amazon hat im vergangenen Jahr einen neuen Dienst namens Amazon Day eingeführt, der es den Mitgliedern von Prime ermöglicht, sich alle ihre Bestellungen am selben Tag einer beliebigen Woche liefern zu lassen. Während das Unternehmen den Amazon Day öffentlich als einen weiteren Vorteil von Prime verkauft, der den Kunden hilft, die Kontrolle über die Lieferungen zu übernehmen und die Verpackung zu reduzieren, könnte die neue Lieferoption dem E-Commerce-Riesen auch dabei helfen, sein letztendliches Ziel klimaneutraler Lieferungen zu erreichen und dem Unternehmen bequemerweise eine Menge Geld zu sparen.
Wie die folgende Grafik zeigt, sind die Versand- und Fulfillmentkosten von Amazon in den letzten zehn Jahren sprunghaft gestiegen, wobei die gesamten Logistikkosten zwischen 2009 und 2019 um mehr als das 20-fache gestiegen sind. Allein im letzten Jahr beliefen sich die Versandkosten des Unternehmens auf 37,9 Milliarden Dollar. Mit den Fulfillmentkosten (z.B. Kosten fĂĽr den Betrieb und die personelle Besetzung von Fulfillment-Zentren) fĂĽgen sich weitere 40,2 Milliarden Dollar zu einer saftigen Logistikrechnung hinzu. Obwohl die Einnahmen von Amazon seit 2009 ebenfalls um mehr als das Zehnfache gestiegen sind, reichte das nicht aus, um den Anstieg der Logistikkosten auszugleichen. Im Jahr 2009 beliefen sich die Versand- und Fulfillmentkosten auf 15,6 Prozent des Nettoumsatzes. Bis 2019 war dieser Anteil auf 27,9 Prozent gestiegen.
Amazon launched a new service called Amazon Day last year, which enables Prime members to have all their orders delivered on the same day of any given week. While the company is publicly selling Amazon Day as yet another Prime perk that will help customers take control of deliveries and reduce packaging, the new delivery option could also help the e-commerce giant achieve its ultimate goal of carbon-neutral shipments and, conveniently, save the company a ton of money.
As the following chart shows, Amazon's shipment and fulfillment costs have skyrocketed over the past decade, with total logistics costs growing more than 20-fold between 2009 and 2019. Last year alone, the company's shipping costs amounted to $37.9 billion, with fulfillment costs (e.g. costs of operating and staffing fulfillment centers) adding another $40.2 billion to a hefty logistics bill. While Amazon's revenue also grew more than 10-fold since 2009, that wasn't enough to offset the growth in logistics costs. In 2009, shipping and fulfillment costs amounted to 15.6 percent of net sales. By 2019, that share had risen to 27.9 percent.
You will find more infographics at Statista
Mehr erfahren: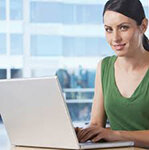 Benötigen Sie weitere Informationen? Brauchen Sie Hilfe? Lassen Sie uns wissen, wie wir helfen können. Wir freuen uns auf Ihre Nachricht.
Schreiben Sie uns, wir helfen Ihnen!