Digitaler Tod: Wie viele tote Profile werden Facebook verfolgen? – Digital Death: How Many Dead Profiles Will Haunt Facebook?
Laut einer neuen Studie von Carl J. √Ėhman und David Watson von der University of Oxford werden die Toten bis 2070 sch√§tzungsweise die Zahl der Lebenden in der digitalen Welt √ľbertreffen und zwischen 1,4 und 4,9 Milliarden liegen. Unabh√§ngig davon, ob es sich um ein konservatives oder liberales Szenario handelt, werden sowohl Asien als auch Afrika in den kommenden Jahren die h√∂chste Zahl von Verstorbenen auf Facebook haben.
Der Aufstieg der digitalen Toten wird immer mehr zu einem Problem, da immer mehr Menschen beginnen, ihr Leben online zu leben, und ein digitales Leben hinterlassen, das genauso viel wie ein physisches Leben ist. In den letzten vier Jahren hat sich Facebook mit dem angemessenen Umgang mit Profilen toter Nutzer beschäftigt und versucht sicherzustellen, dass die Freunde verstorbener Nutzer keine Geburtstagsbenachrichtigungen erhalten oder Vorschläge von ihrem verstorbenen Freund einholen. Vor kurzem hat das soziale Netzwerk eine Gedenk-Registerkarte herausgebracht, die es den Nutzern ermöglicht, alte Kontakte zu benennen, die Beiträge kuratieren, Tag-Einstellungen ändern, Fotos ändern oder abdecken, Beiträge anheften und auf Anfragen von Freunden reagieren können. Alte Kontakte sind nicht in der Lage, private Nachrichten zu lesen oder Freunde zu entfernen oder neue zu gewinnen.
The dead are estimated to outnumber the living in the digital world by 2070, numbering somewhere between 1.4 billion and 4.9 billion, according to a new study by Carl J. √Ėhman and David Watson from the University of Oxford. Regardless of whether a conservative or liberal scenario is employed, both Asia and Africa will have the highest number of deceased individuals on Facebook in the coming years.
The rise of the digital dead is increasingly becoming an issue as more people begin to live their lives online, leaving behind a digital life as much as a physical one. Over the past four years, Facebook has been grappling with how to appropriately deal with profiles of dead users, trying to ensure that the friends of deceased users do not get Birthday notifications or invite suggestions from their deceased friend. Recently, the social network rolled out a memorial tab, which allows people to designate legacy contacts who can curate posts, modify tag settings, change or cover photos, pin posts, and respond to friend requests. Legacy contacts are not able to read private messages or remove friends or make new ones.
You will find more infographics at Statista
Mehr erfahren: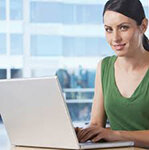 Benötigen Sie weitere Informationen? Brauchen Sie Hilfe? Lassen Sie uns wissen, wie wir helfen können. Wir freuen uns auf Ihre Nachricht.
Schreiben Sie uns, wir helfen Ihnen!