Diese Länder haben die beste Post – These countries have the best postal service
FĂĽr eine aktuelle Studie hat der Weltpostverein die Postunternehmen von 170 Ländern in puncto Zuverlässigkeit, Reichweite, Relevanz und Ausfallsicherheit verglichen. Und obwohl hierzulande oftmals gemeckert wird ĂĽber steigende Portokosten und falsch gelieferte Pakete, die Deutsche Post schneidet gut ab. Wie die Grafik zeigt, landet der Brief- und Paketzusteller mit knapp 91 von 100 möglichen Punkten auf Platz drei des internationalen Rankings – eine Verbesserung von zwei Plätze im Vergleich zum Vorjahr. Wunschlos glĂĽcklich mĂĽssen demnach die Schweizer Briefeschreiber sein: Ihre Post sichert sich die kompletten 100 Punkte.
Der Weltpostverein regelt bis heute die internationale Zusammenarbeit der Postbehörden und die internationalen Rahmenbedingungen des grenzüberschreitenden Postverkehrs. In die Studie flossen die Daten von mehr als 3 Milliarden Sendungen sowie Umfragedaten mit ein.
For a recent study, the Universal Postal Union compared the postal operators of 170 countries in terms of reliability, reach, relevance, and resilience. And although there is often grumbling in this country about rising postage costs and wrongly delivered parcels, Deutsche Post does well. As the chart shows, the letter and parcel delivery company came in third in the international ranking with just under 91 out of a possible 100 points – an improvement of two places over the previous year. The Swiss letter writers must, therefore, be hopelessly happy: Your mail secures the full 100 points.
To this day, the Universal Postal Union regulates international cooperation between postal authorities and the international framework for cross-border mail. The study included data from more than 3 billion mailings and survey data.
Mehr Infografiken finden Sie bei Statista
Mehr erfahren: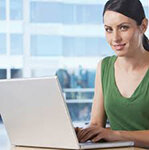 Benötigen Sie weitere Informationen? Brauchen Sie Hilfe? Lassen Sie uns wissen, wie wir helfen können. Wir freuen uns auf Ihre Nachricht.
Schreiben Sie uns, wir helfen Ihnen!