Berlin ist f√ľhrend in Deutschland bei KI-Startups – Berlin is leading Germany in AI startups
Berlin ist die beliebteste Stadt Deutschlands f√ľr Start-ups. W√§hrend Start-ups in die Hauptstadt gezogen werden, sind andere deutsche St√§dte eher weniger attraktiv. 40,2% (2018: 38,6%) der KI-Startups sind in Berlin ans√§ssig, wie die Infografik zeigt.
Berlin is the most popular city in Germany for startups. While startups are drawn to the capital, other German cities tend to be less attractive. 40.2% (2018: 38.6%) of AI startups are Berlin-based as this infographic shows.
You will find more infographics at Statista
Mehr erfahren: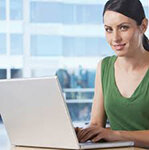 Benötigen Sie weitere Informationen? Brauchen Sie Hilfe? Lassen Sie uns wissen, wie wir helfen können. Wir freuen uns auf Ihre Nachricht.
Schreiben Sie uns, wir helfen Ihnen!